We worked with Doolie Coolie to develop a website and digital marketing plan that showed how cool an extendable insulated beverage holder could be. From custom animations to dynamic web design, we created a site to show potential backers why they needed a Doolie Coolie at their next outdoor event.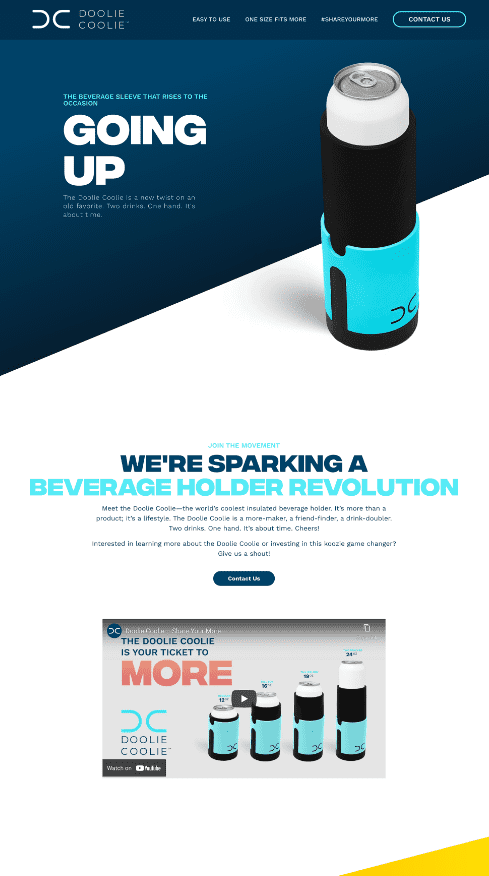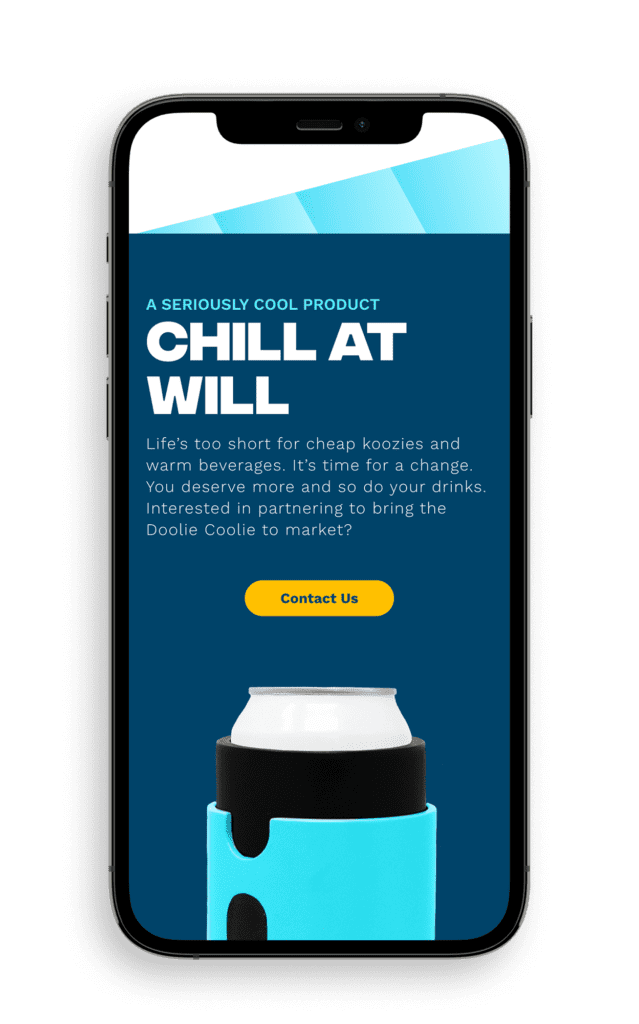 Breaking the Ice with the Perfect Website
Our website development goal was simple: show off the Doolie Coolie's product design and how useful it can be. The Doolie Coolie's extendable format was its market differentiator, so we used visuals of the sliding action across the site. We maximized every pixel of the landing page by using sleek transition animations, clean illustrations and bold, modern typography to match the brand's aesthetic.
Campaignium received two regional Addy awards for our work on this website and a national Addy award nomination. The team went above and beyond to show how the Doolie Coolie could change the beverage-holding game.
AAF Heartland: Online Interactive- Gold Award
AAF District Nine: Online Interactive- Silver Award
We wanted to show how the Doolie Coolie would excel in its natural habitat, the great outdoors. To do this, we orchestrated photoshoots in multiple locations to give website visitors the perfect first impression. The Doolie Coolie is about fun and relaxation, and our creative work reflects that philosophy.
Fresh Posts to Engage Followers and Backers
To build excitement for the Kickstarter campaign, we began a social media campaign that married a clean, modern design with outdoor lifestyle photos, giving followers the complete picture of the Doolie Coolie brand.